Blargh. Crappy, crappy work day.
xkcd.com
makes it all better: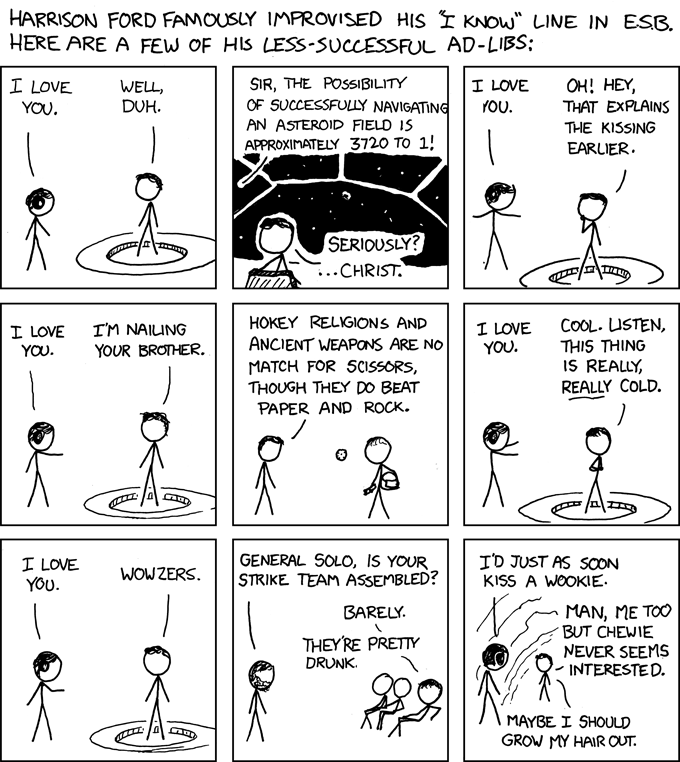 I do love me some good Han Solo jokes...maybe I should cross stitch xkcd's version of the "hokey religions" line...
In other happy --
really
happy -- news, my
Kirby Cross Stitch Towel
has been featured on
Sprite Stitch
today!
Thanks,
Johloh
!

Sprite Stitch
is one of my "happy place" blogs, never failing to make me smile even after the hardest day. Not to mention, Johloh creates some seriously awesome patterns that make my fingers itch to cross stitch. Maybe someday I'll be brave enough to try the big
Super Smash Bros. pattern
, but I know for sure a
Mario Frog
towel is in my near future...